SHELTIES OF DISTINCTION
ESTABLISHED 1962


News Flash
New information about King. Check his page.

Ginny Cavallaro

Owned and operated by Ginny Cavallaro, Lakehill Kennels was founded in Baltimore, Maryland in 1962. It was relocated to Crawfordville, Florida in 1973. Lakehill is proud of its rich heritage and long established breeding program, having produced quality Shetland Sheepdogs for over 30 years. Lakehill was born with the arrival of their first sheltie, Lingard Bonnie Of Lakehill, a Ch. Lingard Sealect Bruce daughter. She was shown, winning several puppy classes and the Cavallaro family was hooked! Bonnie was bred twice but did not produce a keeper, so was spayed and became a pet. However, Lakehill Kennels would go on. You can read about the establishment of the Lakehill lines, the care and feeding of puppies, and what to look for in a quality Shetland Sheepdog by clicking on the appropriate buttons below. For your convenience, whenever you see a dog's name as a colored and underlined hyperlink, if you click on it, you can view its picture and pedigree.

The Lakehill Family includes
(from left to right):
Daughters Gigi, Sallie, husband Sal, Ginny, and Cindi Cavallaro.

The rest of the Cavallaro Clan (not pictured) include
Gigi's husband Ron, and grandchildren Brook, Zachary, Anna and brand new baby sister Sage, born April 15, 1999.

LAKEHILL and its founder are proud members of the following organizations:

American Shetland Sheepdog Association
Ginny has served in many ASSA committees,
as their National Show Chairman (1980),
and as Region III Board Member for many years.

The
Tallahassee Area Shetland Sheepdog Association
Ginny was a Founding Member of TASSA,
serving four terms as President, and presently
serving on the Board of Directors.

The
Ochlockonee River Kennel Club of Florida, Inc.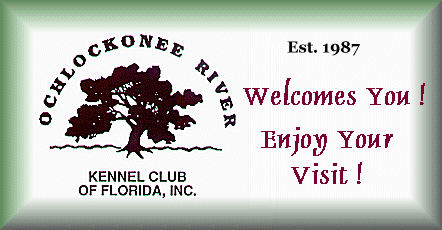 A member since 1995,
Ginny has served as Treasurer 2 years,
Committee chairman for Advertising & Publicity,
and is currently a member of the Board of Directors.

NOTICE:
If you have come to this page in a frame from another site,
Click here to break free
and remake your bookmark now.

THE LAKEHILL STORY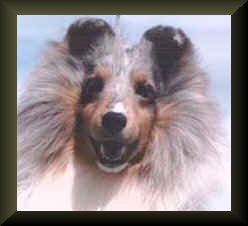 Lakehill's History: Our Blue Merles
Click here to learn about our first dogs and meet the dogs who make up the past, present, and future of our line of blue merles. Learn how we grew after getting hooked, and view the pictures and pedigrees of our foundation animals.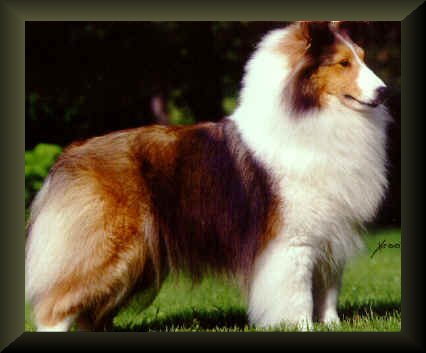 Lakehill's History: Our Sables
Click here to learn about our sable lines and meet the dogs who make up the past, present, and future of this line at Lakehill. View the pictures and pedigrees of the foundations of our sable line.
Our Dogs at Stud
Click here to see a list of the Lakehill dogs at stud, where to find them, and how to contact us when you need more information.

Current Litters or Dogs for Sale
Click here to see what puppies and dogs are available at Lakehill, as well as planned breedings. We also provide you with an option to an inquiry form which might help us assist you in choosing a dog or puppy that is right for you.

Lakehill Puppy Care Recommendations
Click here to learn what we feed our puppies, how we whelp litters and raise our dogs, and other basics including how to select a good show prospect. Also, read about the Lakehill policies and guarantees on show prospects.

Other breeding programs
Many past and present breeders have a big impact on the Shelties of today. Read Ginny's recommendations, favorites, and about those who's lines hold special appeal to her.

Links to recommended sites
Click here to see some of Ginny's own personal favorite links, including the AKC Sheltie Standard, The ROM listings, and some Sheltie Magazine sites, among others.

THE LAKEHILL SHOWING PROGRAM
Using Show Handlers: Our Partners In Showing
I started out as an Owner-handler. I finished some of my own dogs, and put points on dogs for others. As time has passed and my circumstances changed, I have had to show less and less and now almost never. Thankfully, my friend of thirty-plus years is one of the best Sheltie handlers in the country: his name is Steve Barger. Steve (Mainstay Kennels) and his partner, Paul Capobianco, are wonderful handlers and friends. My dogs love them both, and I am blessed. There are other terrific handlers and I have on a few occasions used one of them, such as Tammy Gabrielson. I also love to watch Julie Desy in the ring -- she is wonderful, as is Nioma Coen, and Nick Joines.
GOOD NEWS FROM THE NATIONAL!!! Our Willy (Lakehill On the Road Again) won his class of American Bred Dogs!!! YIPPEEEEE!
and
Mia (Ch. Lakehill Wayanet Miata) received an Award Of Merit AGAIN!
A Final Word:
Ginny breeds to see how each combination is going to work, and to hopefully improve each generation...which can be quite a challenge with Shelties. She loves Shetland Sheepdogs and has raised a family of animal lovers among her beloved dogs. She is always willing to help newcomers to the breed. She welcomes visitors to her Kennel upon appointment, and will answer all email (eventually). Please don't forget to sign the guest book before leaving, and let us know what you think about the website so far!
Sign Our Guestbook

View Our Guestbook

We love hearing from you. Please write to us at:
Lakehill Kennels
55 Kennel Lane
Crawfordville, Florida 32327
(850) 926-3853
or send your questions, comments, or inquiries to us instantly

by clicking here